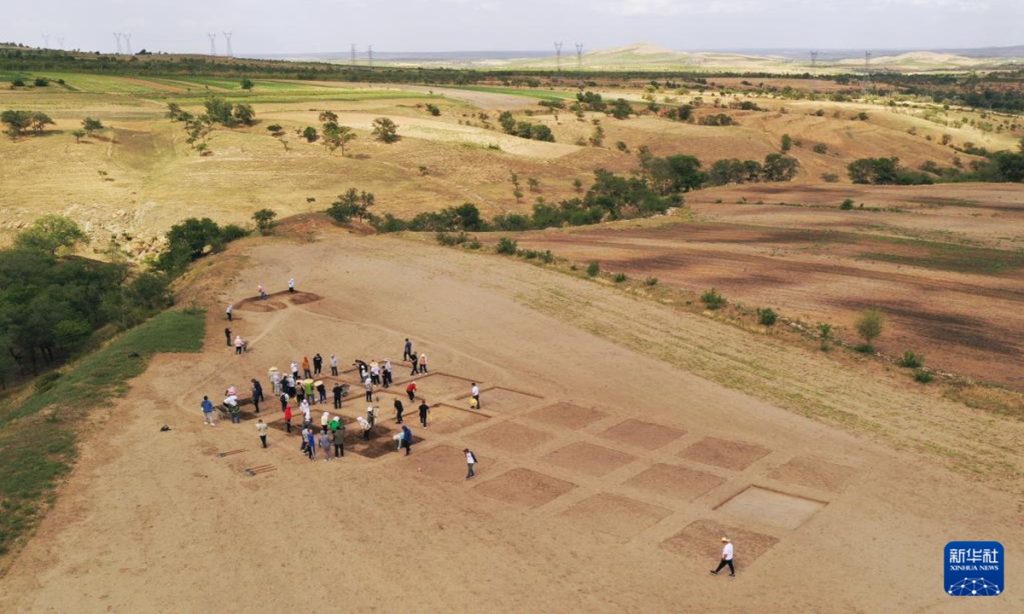 A gang of grave robbers in north China's Inner Mongolia Autonomous Region have been sentenced to prison terms ranging from 10 months to 20 months after three people died of carbon monoxide poisoning, a local court ruled on August 11.
On the eve of the Dragon Boat Festival in 2022, Chen and five others gathered together and brought tools such as shovels and pickaxes to illegally excavate ancient tombs on a mountainside in Aohan Banner in Chifeng in north China's Inner Mongolia Autonomous Region. They stopped two days later due to rain.
Chen and others were unwilling to give up. Several days later, they gathered again adding several members to their group. However, they harbored ulterior motives and were unwilling to pay for the tools needed, which led to an internal conflict, resulting in the disbandment, according to an official from the People's Court of Aohan Banner.
More than a month later, Chen still couldn't accept what had happened and organized a group of eight people to dig up the cave at night. They bought gasoline pumping equipment to drain the accumulated water from the cave to keep digging.
However, the gasoline pumping equipment generated a large amount of carbon monoxide gas inside the cave, resulting in the poisoning and death of three people. According to the local court official, the incident of robbing grave was then exposed, and the other five people voluntarily turned themselves over to the police.
According to the local court, the defendants have violated the national cultural relics management system by secretly excavating ancient tombs with historical and scientific value. Their actions constituted the crime of grave robbery and are considered joint offenders.
The six defendants were sentenced to imprisonment ranging from 10 months to 20 months, with fines also being imposed on each member of the group.
The Aohan Banner has a rich historical and cultural heritage. According to the local court, over 4,000 ancient cultural sites and tombs from different periods have been discovered within the Aohan Banner, making it the leader in China. In recent years, the local court has been handling criminal acts related to the protection of cultural relics and cultural heritage in accordance with the law, as stated by local court officials.